How SK Cold Chain breaks the conventional warehousing and cold room system:
Efficient means of transportation. Our automated services ensure quick stock storage and retrieval processing without compromising its temperature and quality.
Flexible and transparent at all time. We give the flexibility to our customer in choosing the exact stock they wish to retrieve on our online platform. Whereas, the conventional method requires customers to place their request through call services which may be a hassle.
Affordable services. We thrive in quality machinery while ensuring low-cost as opposed to other warehouses.
Our highly technological cold rooms and facilities in Malaysia allow us to maximise our efficiency for such services:
Cold and ambient storage for raw material, semi-finished and finished goods
Container destuffing / stuffing
Order fulfilment
Consolidation centre and transit warehouse
Distribution centre
Cross-docking
Transhipment or break bulk centre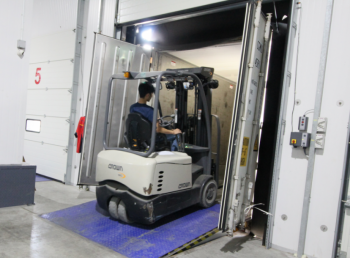 Type of storage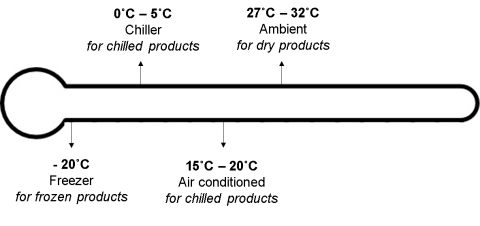 Why should you rent our cold rooms?
The two major costs of operating your own cold rooms are labour and electricity cost. If such costs can be shared among a group of peers, it will substantially reduce your operating costs. Therefore, renting our cold rooms is a wise option to be considered. 
Other than cost saving, our services help to solve the manpower issues. We have the well-trained manpower to manage the goods in our cold room and warehouse for our customers, freeing them from facing the hassle of hiring and training own workers.
Managing the cold rooms in Malaysia is our forte. We can operate the cold rooms efficiently by using advanced equipment with regular maintenance. Our cold rooms in Malaysia are equipped with ASRS which increases the efficiency and accuracy of the storage and retrieval process. Our customers are able to enjoy the benefits of the operationally efficient cold rooms without paying an expensive investment cost.
We have other facilities that are installed for providing an exceptional experience for our customers. All the request for good retrieval or order fulfilment can be sent to us through our proprietary web portal. Simply hassle-free and easy. 
All of our bay is equipped with the dock board with adjustable dock leveller to increase the efficiency of the unloading/loading process. Our experienced warehouse operators manage the containers in our warehouse for the customers. We will update our customer regularly on the status of their container.
Temperature control and security issues are minimized through our web-monitoring temperature system and CCTVs that are installed at all the loading/unloading bays. These facilities help to ensure the temperature of our cold rooms is always consistent and increase the security of your goods at our warehouse.
All these heavy investments in technologically advanced facilities and manpower make us the trusted and efficient warehousing partner!