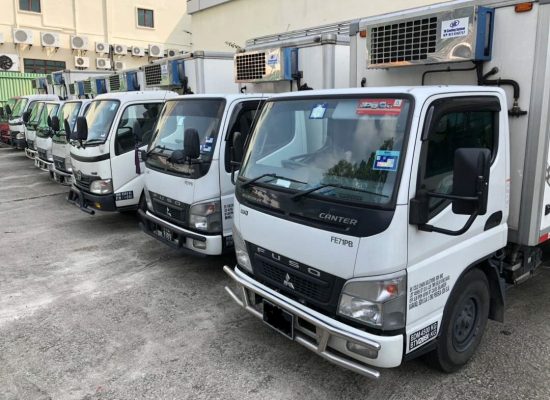 Our services offered include:
Cold Transportation /distribution services 
Transportation /vehicle planning 
Inbound /outbound container management
We have a fleet of refrigerated trucks with GPS tracking system to provide cold transportation and distribution services for our customers nationwide.
Calling drivers to check their status can be troublesome. Very often, the drivers are busy driving or loading the goods resulting in missing the call. With the GPS tracking system installed in all of our trucks, our operation officer will be able to monitor the delivery process instantly and provide the details on the arrival time, waiting time and departure time at each pick-up and drop-off points.
Delivery customers' goods to designated point safely and punctually are our key responsibility. Our drivers are well-trained to perform their work professionally to ensure that the customers' assets are safely delivered with care.
Also, we partner with strategic stakeholders, offering 3PL services with tailored end-to-end logistics capabilities, to bring your product from production to our warehouse for storage then to the point of sales. These proven partnerships incorporate the most comprehensive features to ensure fast and accurate distribution of your products, avoiding unnecessary complications. We strive to provide efficient services without compromising the quality of our products.
We understand that customers have specific requirements for their transportation. We are ready to tailor our services according to customers' needs. We will assist you in selecting the best services for your respective needs. Ensure personalized services for the best possible outcome.